Collecting email addresses from customers and potential customers is a vital part of your marketing strategy. Email marketing is still a valuable way to generate leads and sales and shouldn't be forgotten about despite the latest Web Development trends offering many more options. The best way to collect email addresses is to make sure that people give them voluntarily. While you can track down plenty of email addresses in other ways, people don't want to be bombarded with what they will view as unsolicited spam. You can use a variety of methods to get people to willingly give you their email addresses, so there's no need for dirty tricks. Have a look at some of the ways you can collect email addresses like a boss.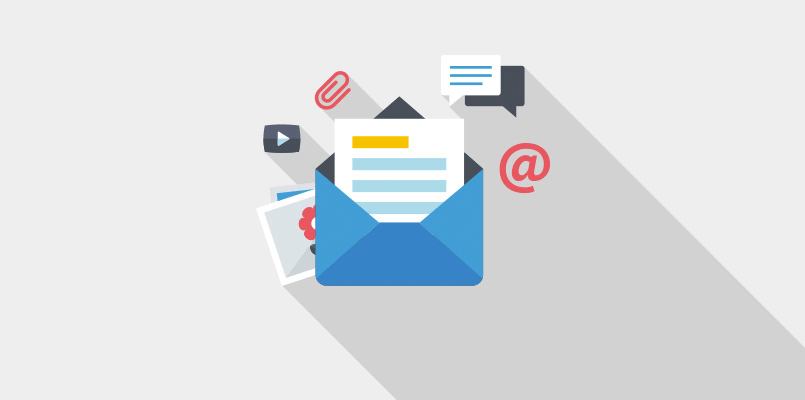 1. Explain the Benefits of Signing Up
If you want people to sign up to your mailing list, you need to give them a reason to. They want to see that there's something in it for them before they allow your emails to land in their inbox. And you want to be sure of the same, or else they will all just delete your emails as soon as they see them. Make it clear how people will benefit from receiving emails from you, whether it's getting some valuable information, learning about your new products before anyone else, or receiving exclusive discounts. Do this with any medium that you use to convince people to sign up, whether it's popups or contests.
2. Set Up a Free Offer
One of the ways you can tempt people to input their email on your website is to set up a free offer. This usually involves a free digital resource or download of some kind. It might be an ebook or perhaps a course delivered over a series of emails. It could give them access to some tutorial videos you made or a resource pack to help them do something, like set up their business. Another possible thing you could offer is a discount on their next purchase or even a free item they can get, either just for signing up or when they spend over a certain amount. If you're not sure what to offer, consider whether you can repurpose some of your content. Do you have some blog posts you could reformat into a series of emails or perhaps an online course?
3. Host a Contest
People love contests. Even if they only have a slim chance of winning, having the opportunity to win something, no matter how big or small, can get them excited. Of course, you still want to attract the right kind of people with your competition. Therefore, you need a prize that would appeal to your target market. You don't need to be able to give away something huge, like a car, but you do need something that has some value. One of the easiest things to do is give away your products or services. It could be a single item or you could create a bundle of things to give away. If you're going to run a competition, make sure you check any laws relating to giveaways, as well as any terms and conditions of the services you use to promote it. You might be required to do things like asking a question or offering an opt-out option for emails.
4. Ask for Emails During Purchase
One of the easiest methods you can use to collect emails is to ask for them when people make a purchase. You need their email anyway, so that you can contact them about their order. When they create an account on your site or place an order, give them the option of signing up for your marketing emails. This way, they can choose whether they want to receive additional emails about offers and such, or they can just receive emails that relate to their order. If you want to increase your chances of people opting in to marketing emails, you could offer them something in return to encourage them.
5. Embed a Widget on Your Website
If you want to start collecting email addresses on your site, you need somewhere for people to input their information. One of the easiest things to do is use a widget on your site that works with your email marketing platform. You can have a simple method of collecting email addresses and easily manage the information you receive using your preferred marketing client. SG Widget does this for people who use SendGrid. Give it a try below:
Just copy and paste the simple code onto your website and connect it to your SendGrid account, and you can start encouraging people to sign up. The widget is secure and quick to set up, as well as being specifically designed to work with SendGrid.
6. Use Social Media to Encourage Signups
Social media is a fantastic marketing tool, with platforms that can help you reach all kinds of audiences. Some of them can cover broad bases, such as Facebook and Twitter, whereas some are more specialized, like LinkedIn or Pinterest. Whichever social media platforms you're using, you can make use of them to encourage people to give you their email addresses. On social media, visuals rule, so it's worth spending some time and money creating attractive images and videos. Start by checking the ideal measurements for graphics on different platforms so that you can get them just right. You can use social media to run competitions, promote offers, or simply direct people to landing pages.
7. Create a Members' Only Website Area
Putting some of your content in a gated section of your site is a great method to use if you want people to sign up to receive your emails. If they need to create an account to access your content, whether it's free or subscription-based, you can ask them to give you their email. You can email them when you update your content, as well as for various other reasons. You might offer blog posts, ebooks, videos or other digital materials that they need to register to view. Some sites that sell physical products might even have a members' section. For example, wholesale sites often have member areas for their customers, where they can see prices and place orders so that they can prevent general members of the public buying from them.
8. Use Popups
Popups can feel like a risky method to use to get your website visitor's attention. A lot of people can find them annoying, and immediately click out of them or even leave the site. However, popups can be very effective promotional tools. The key to using them successfully is to make sure that people are going to get something out of paying attention to them. If your popup only tells your visitor to sign up to your newsletter without giving them a good reason to do it, it's likely to get ignored. You should have a strong offer you can give them that makes them want to sit up and pay attention. Can you give them a good discount or a freebie that will entice them to sign up? You can try out different popups and calls to action, and even segment that popups that you offer, based on various factors.
9. Collect Email Addresses in Person at Events
Email might be a medium that works online, but that doesn't mean you can only collect email addresses online. There are also opportunities you can take to collect email addresses in offline situations too. Trade shows and industry events are ideal because you have a lot of people engaging with you. There are a few ways you might get people to give you their email address. Running a competition or promotion while at your event is one possibility. People will need to give you their email addresses so that you can contact them after the event if they win. People might also want to sign up to hear more from you after hearing about or discussing your products or services. You might simply collect email addresses on a piece of paper or you could use a tablet or laptop. If you hand out feedback forms, after giving a talk, for example, you can get people to give their information then too.
10. Get Email Addresses Over the Phone
In a similar vein, you can also ask people for their email addresses over the phone. This is an especially good idea if you find that you take a lot of orders over the phone. Having another line of communication with your customers is always useful, which is one of the reasons you can give for why they should provide you with their email address. Even if you're not discussing a purchase, you can ask people if they want to join your mailing list. They might be calling up to ask for advice or you could suggest that receiving your emails might help them in the future. Let them know about the benefits of joining your mailing list, such as the promotions they can receive.
Start collecting email addresses for your business today and use these methods to have great success. Make it worth it for people to sign up, or they will be just as quick to unsubscribe.
Agree or disagree? Let us know in the comments section.